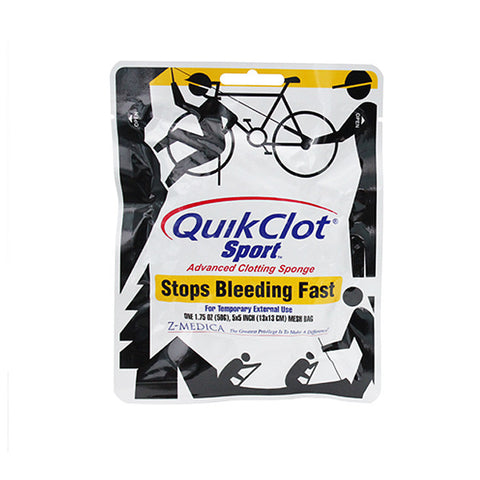 Adventure Medical QuikClot
Ths is a must have for your motorcycling medical kit. QuikClot stops moderate to severe bleeding until further medical help is available. It's a chemically inert material in a mesh bag that speeds up blood coagulation to stop the bleeding. It is faster than coventional methods and safe to leave on wounds until more advanced medical help arrives. The 50g bag contains enough QuikClot to cover even a large wound. Also great on small cuts that may not need advanced treatment; will stop the bleeding long enough to ride home or to the nearest doctors office.
We suggest the QuikClot Silver for adventure riders, hiker, campers, and anyone else who may be farther from civilization when an accident occurs. It has the added benefit of ionic silver, which helps prevent bacteria and fungi growth, and is extremely important if medical care is not immediately available.
---
We Also Recommend