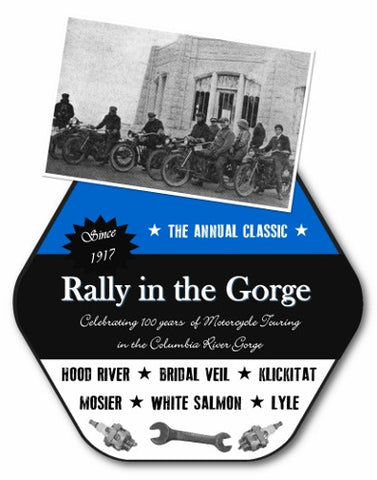 100 Years of the Rally in the Gorge
The second in our limited T-shirt series celebrates 100 years of motorcycle touring in the Columbia River Gorge. In 1917 Frank Richardson Pierce and his squadron of riders took to the newly created Columbia River Highway, documented their travels and published a feature article in the prominent Motorcycling & Bicycling magazine. We celebrate that occurrence 100 years later as 15th annual Sound RIDER! Rally in the Gorge approaches this August.
Shirts are printed on Port Authority white cotton, short sleeve T's.
---
We Also Recommend