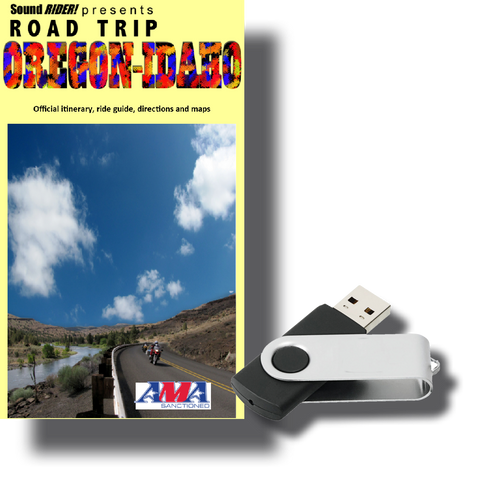 Road Trip: Eastern Oregon & Idaho
Take the ultimate road trip with this five day self guided ride through Eastern Oregon and Central Idaho. Use the 50 page tour book to navigate the route using the ride notes and turn by turn directions. A directory is included to help you locate suitable camping, motels and hotels along the route, and to give you our tips on where to dine in each town along the way. Just load the included GPS files into your GPS unit and you're ready to go. Ride the entire 5 day route or select just the days and roads you want to cover.
 Highlights include:
·         Hat Rock
·         The back roads from Hermiston to Baker City
·         Anthony Lakes
·         Dooley Mtn Summit
·         Hells Canyon
·         The Rattlesnake Grade
·         Old sections of Hwy 95
·         A cross-state back road route from Clarkston to Snoqualmie Pass
·         The back way out of Central Idaho and much more!
 All roads on this tour are paved.
---
We Also Recommend