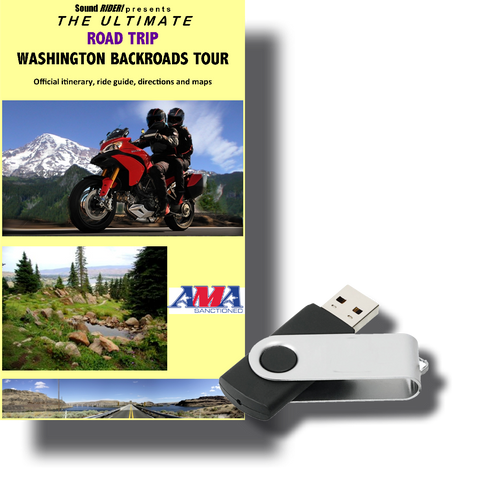 Road Trip: Washington's Backroads
Our self guided tours take you far from the masses and introduce you to the intricate fabric of some fantastic riding locations. Five days, four nights and about 9,000 corners await you on this stunning Road Trip.
Begin with a hefty helping of Snoqualmie Valley back roads, then ascend into the Cascades. Visit a hidden rock garden, then blast through the wheatlands across historic bridges, and past stunning geological walls. See stunning man-made structures, unexpected wildlife and awesome natural formations. Romp through the Horse Heaven Hills into the Columbia River Gorge and experience the secret roads few know, enjoying their stunning vistas. Select several options for a ride up to Mt. St. Helens and end your journey with an overnight stay at the historic National Park Inn.
It's all detailed here in our easy to use self-guided tour book and optional GPS files. You get day-by-day tour notes, suggested lodging and restaurant locations along the way. 
Come take the ultimate Road Trip of Washingon's Back Roads.
---
We Also Recommend