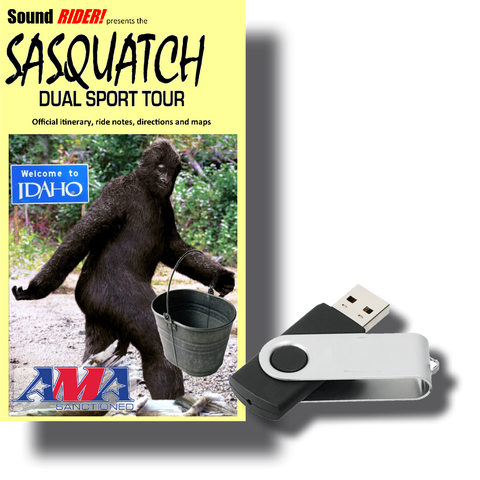 Sasquatch Dual Sport Adventure Tour: The Idaho Bucket List
This 5-day, 4-night trip will lead you through the very heart of Idaho, following roads and trails that pavement bikes can only dream of riding on. We created this route based on all the places in Idaho that we had always heard about, but never had a chance to see for ourselves. Now we can happily report that it is, indeed, spectacular. Spend a day exploring the natural beauty of Hells Canyon National Park before rocketing down the legendary Margruder corridor, where the word "isolation" feels like an understatement. Ride on up to the Chinese Wall, the highest point in Idaho that you can take a bike to. Then blast across the Nez Perce Indian Reservation and Lolo Motorway. Oh, and don't forget to keep your eyes peeled for Sasquatch!
If you're ridden the IDBDR, it's time to go back and pick up what you missed...
Includes guidebook with maps, turn by turn directions, ride descriptions, and suggestions for lodging and food. Comprehensive GPS files included.
---
We Also Recommend