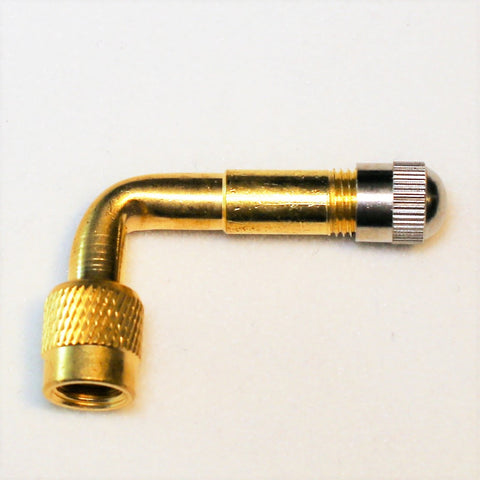 90 Degree Valve Stem Extension for Tubed Tires
If you're having trouble getting an airtight connection between the chuck and valve stem, this is the solution. Screw this 90 degree valve stem extender onto the stem, fill to desired pressure, then remove the extension. The perfect companion for the Cycle Pump and EZ-Air gauge (shown below). Works on all tube and tubeless tires.
This product to be used ONLY while inflating the tires.  Do not leave attached to tires while riding or it can ruin your valve stem which could cause your tire to fail.
---
We Also Recommend